Partner Success Story: Prim + CO, Gretchen TeBockhorst
Partner Success Story: Prim + CO, Gretchen TeBockhorst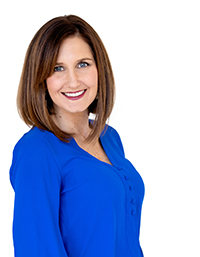 Prim + Co is a public relations agency providing media relations for our clients. When clients need press coverage for product launches, new business, or have other significant announcements to share, they work with the press to get them the coverage they need. They also help with social media, digital strategy, content creation, copywriting, photography, and videography to help get their message out and promote their businesses.
What makes you different from your competitors?
One thing that sets us apart is that we integrate marketing with public relations. Many PR agencies silo those categories, but they are much more effective when aligned. PRIM is an acronym for Public Relations Integrated Marketing. Our publicists work side by side with marketing strategists to create a cohesive marketing and PR plan for each client. Everything is on-brand and aligned under a single strategy, which gives our clients better results and bang for their buck.
How has Accelerent helped your business?
Accelerent has connected me with partners outside of my usual networking circles, and this happened almost immediately. The moment I joined Accelerent, I connected with Partners who were in completely different industries and could introduce me to people who could provide new business opportunities. Within the first two weeks, we connected with an out-of-state opportunity that is now a client, one we would have never met if it were not for Accelerent. We secured several new projects and clients in our first year.
How Much Business Have You Given During Your Time with Accelerent?
I like that I can connect with Partners regularly and connect them with people who could benefit them. For example, during my last Partner meeting, I connected our commercial real estate broker with somebody interested in purchasing commercial real estate—something far outside of my own business, but the connection was beneficial to others in my circle!
We're constantly building upon those connections. During partner meetings, it's common to find out that we know people in common or might know someone who can help another Partner. We're always digging in to find out how we can help each other. One of the first questions partners ask during meetings—it's so refreshing—is, "how can I help you?" It's not "let me tell you about me" or "here's how you can help me." Accelerent Partners want to help each other, which comes across very clearly.
How Much Business Have You Received During Your Time with Accelerent?
During our time in Accelerent, we've generated enough revenue to pay for all three years of our commitment. This is additional revenue that we would not have generated if not for Accelerent.
We make the connections through Accelerent, a client decides to use us as their PR agency, we prove ourselves, they stick with us and expand their services, which almost always leads to bigger projects. To me, this shows how much Accelerent puts into the Partners themselves, the entire vetting process. I am always confident in referring connections to Accelerent Partners because somebody else has already gone to great lengths to ensure that they are a high-quality company with quality partners, quality leadership, and a commitment to quality service.
What Advice Do You Have for Other Accelerent Partners or Prospective Accelerent Partners?
It truly is a case of, "you get out of it what you put in." You need to participate, attend partner meetings, and constantly connect yourself with other Partners. That's how those incredible connections come about.
Are there any additional ideas or quotes you would like us to include?
I was hesitant at first. But after speaking with some Accelerent Partners and discussing it with the Denver Regional President, it became clear that Accelerent has a different structure and feel from other "networking" organizations. It's more organized, more intentional, and has a greater emphasis on business development. Accelerent puts you in front of people who can help you grow your business. And it works.